Headaches and Migraines in Greensboro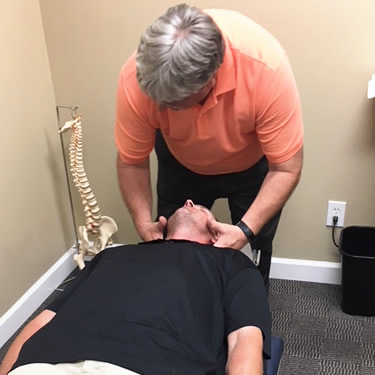 At Massey Family Chiropractic, two of the most common complaints we receive are headaches and migraines. Unfortunately, many people are susceptible to this unnerving head pain. Rest assured, we are here to help.
Our practice proudly offers detailed assessments and specific care plans to those who are prone to severe headaches and chronic migraines. Learn more about what we can do to help relieve your discomfort!
Your Detailed Examination
Prior to your first appointment, we will have you fill out a series of paperwork. This paperwork will be reviewed by Dr. Massey before seeing you. It will give him insight into your nutritional well-being and the amount of stress you deal with on a regular basis.
From there, you will come in and meet with Dr. Massey for your new-patient examination. At this time, we will get to know your health background and history and gain a better understanding of your current condition. This visit typically lasts close to two hours in duration.
The Little Things
Because there are many different causes of headaches and migraines, the smallest factors really do matter! Our practice, specifically, does not allow staff members to wear perfumes or colognes that may trigger your pain. At your new-patient examination, you can expect to hear questions about your work environment, including how your desk is set up and the lighting.
Although these things many may seem little – they often contribute to nagging headaches and hard-to-overcome migraines.
What We Have to Offer
Unlike other chiropractic practices, Massey Family Chiropractic has a unique approach to working with migraines and headaches. We take the time to assess your state of health and determine any underlying causes or triggers that may be affecting your condition.
We are not your typical doctor's office. We are dedicated to help you discover the reason for your discomfort and bringing it to a long-term halt.
Contact Us Today!
We are glad to address any questions or concerns you might have for us about your condition and the unique care we provide. Please do not hesitate to contact us! We will do our absolute best to give you the care you deserve.
CONTACT US »
---
Headaches and Migraines Greensboro | (336) 897-2026