New Patients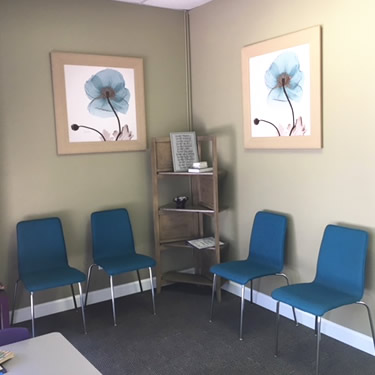 Massey Family Chiropractic is home to patients both young and old. From infants to adults – we welcome people of all ages to a friendly, laid back practice that has your best interest at heart. Our approach to care is personal, including one-on-one consultations and in-depth explanations of upcoming care. We want our patients to feel heard, relaxed, and comfortable during their time with us.
Are you ready to join our community? Become a patient in one, simple visit!
New Patients Welcome
Upon inquiry, potential new patients can expect to answer a few basic questions. If you choose to move forward with care, we will also help you schedule your new-patient examination at this time. You will then be instructed to either complete a series of intake paperwork ahead of your appointment or arrive to our practice 15 minutes early to fill out all necessary documents before meeting with Dr. Massey.
Be sure to bring your driver's license as well as an updated list of medications with you to this visit.
Evaluating Your Health
Each new-patient examination consists of a thorough health history. To better understand your current state of health, Dr. Massey will ask you several questions regarding your lifestyle. Shortly thereafter, he will perform non-invasive orthopedic and neurological testing to further evaluate your condition. This information will allow him to determine a proper diagnosis and begin laying the groundwork for your individualized plan of care.
If Dr. Massey deems it safe to continue, you will then be adjusted according to your unique needs. Some patients require additional imaging to help us locate the source of their symptoms. While we do not take X-rays on site, we refer these patients to a local radiology center. Once completed, their X-rays will be read by a board-certified radiologist as well as Dr. Massey. Your results will be reviewed with you in detail at your next appointment.
How Long Will Each Visit Take?
Please set aside one hour for your first appointment with Massey Family Chiropractic. Subsequent visits, however, can take anywhere from 10 minutes for a single adjustment to 30 minutes for an adjustment and additional therapies.
Our practice is ready for you! We want to help you in any way we can. Contact us for more information and schedule your appointment today!
CONTACT US »
---
New Patients | (336) 897-2026